Production Automation Designed for Breaking News
Friday, April 14, 2017
One of the industry's longest-standing issues with news production automation is a routine newscast is ok, but when breaking news happens, they're as much "in the way" as assets. Aveco, working with several world-renown broadcasters, changed that.
Aveco's award-winning ASTRA Studio provides an array of tools for breaking news.
These include: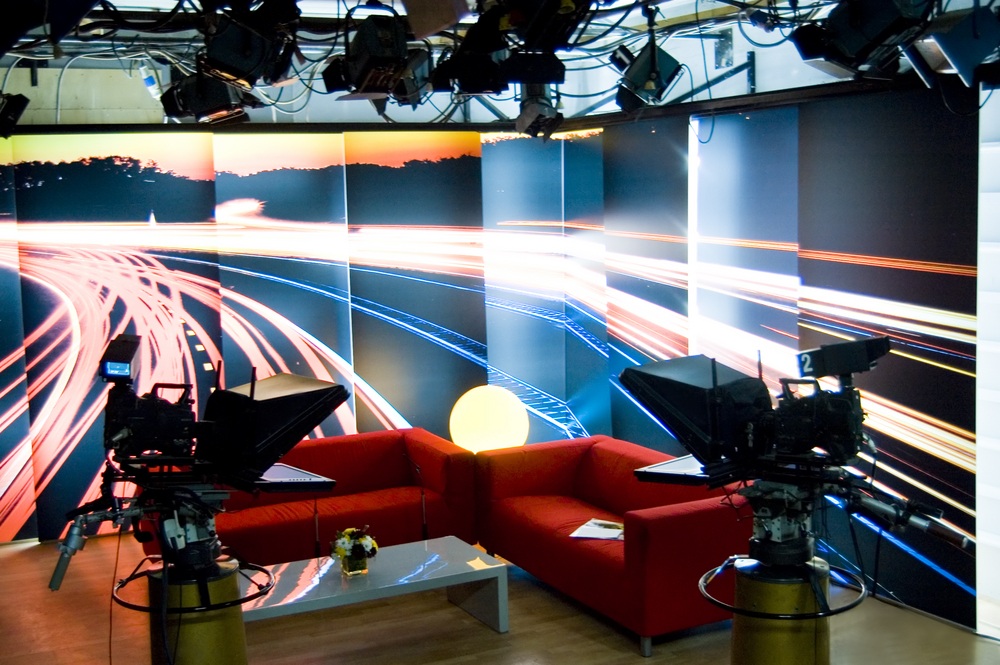 Floating Shots that easily change the on-screen layout to keep active shots from breaking news feed display across multiple stories. For example, a fire, a plane crash, a demonstration may easily span several stories and with one button this sustained shot stays visible while the rest of the rundown continues to be executed. It's a merger of fast-changing live-assist and planned news presentation.
Integrated Media Asset Management with an instant ability to play the clip to air following a video search (integrated pool-based machine control.) It's important to note that search can be across all MAMs & PAMs in the broadcast enterprise, local and remote. In breaking news and sports, often a producer or director remembers a clip, and having a high-end video search engine, integrated with all MAMs and PAMs, as part of live news automation streamlines finding and airing clips that tell the story best.
Easily change story-control automation templates – from within the News Room Computer System. There's no need for third party programs, complicated user interfaces or program-preparation staff. A reporter can easily change, at any moment, what's needed for the breaking story. Zero Preparation Time characterizes Aveco news production automation – once a reporter identifies the appropriate template for the story, it's instantly ready for air. This is the fastest workflow of the industry.
Aveco provides the industry's only equipment pool management as part of production automation. In breaking news, the enthusiasm, especially of younger staff, easily consumes too many resources. Senior producers and top reporters are sometimes left to wait critical seconds (sometimes minutes) while ops managers find them resources, scrambling to keep track of the importance of who's doing what. Just as bad, some facilities lock off too many resources for senior staff, starving those in the middle.
Working with station/network engineering and operations, we'll develop an Operations Plan that assigns priorities to individuals and groups. For example, if a top executive wants to record a feed, and all video server ingest ports are tied up, the intern logging a tape into the server will have his/her task suspended.The same plan works for critical on-air components – if playback video server to air fails, the backup video server instantly takes over, and, a new backup video server port is instantly assigned. This "self-healing" automation architecture is vital for larger broadcasters, and unique to Aveco.
Run with buttons on quality hand controllers, not with mice. Other systems require news production operators to focus their eyes on the computer screens – when eyes are best kept on video monitors to respond to director's calls. Aveco's standard 92 button hand-controller has buttons automatically assigned to what's needed by each story, and, has sections assigned to fixed resources.
When breaking news calls for breaking away from a rundown, a sophisticated look on-air is easily maintained using the hand control panel. The buttons have multiple DVE positions (2-shot, 3-shot, 4-shot), camera robotics positions, physical-or-virtual set graphics, video roll-in resources etc. all easily available for manual execution when needed. This level of breaking news live-assist is unique to Aveco.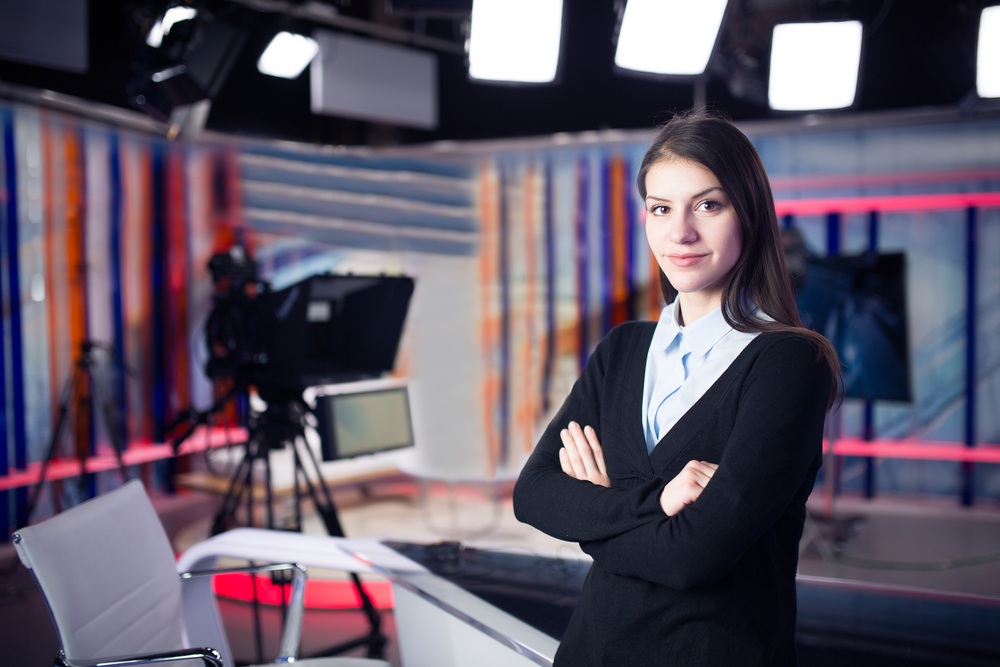 No "fighting with automation for control" – with other systems, moving individual layers of graphics to manual control is slow and clumsy, requiring menu-after-menu just at the busiest time. With Aveco, it's one button. If breaking news needs to lower-third an unexpected guest, press one button and that layer of graphics is released from automation control. As soon as operations are back to the rundown, one button resumes automation control of that layer. This level of flexibility in graphics control is unique to Aveco.
Aveco has the only news production automation designed for multiple studios. In the history of automation, one-studio control systems characterize every other provider. If you want multiple studios, additional individual-studio systems are required. Aveco is different. You want to move a rundown from one studio to another, press one button and all production switcher controls, graphics, on-set monitor wall or virtual set requirements, camera robotics assignments, video roll-in resources, audio, lighting etc. are instantly moved and ready for air in another studio. Shows run late, guests arrive late – then the next VIP arrives on time. Easily adapt shows to any available studio, uniquely, with Aveco.
For major breaking news stories, and, special events such as conventions and elections, Aveco's versatility to combine multiple studios, both local and remote, is unique. It's uniquely easy to accomplish.
News production automation redundancy that really works. In breaking news, there is extremely low tolerance for any part of the operation failing. Consider serial control flexibility – Aveco is the only automation company that makes a serial change-over switch. While a few older routing switcher manufacturers have RS422 levels of control in some facilities, most routing manufacturers have abandoned this critical capability that's needed when equipment failures occur. With Aveco serial switch-over is accomplished in typically one frame of video time. Most manufacturers recommend serial control for frame accuracy due to networks being non-deterministic. Other systems provide dramatically less redundancy capability when compared to Aveco.
Virus-proof Core. Aveco uses at the core a real-time operating system, QNX, that still has never had even one virus. It's why it's utilized as the core for Cisco carrier-grade switches, Boeing aircraft, tanks, submarines – applications that are mission-critical. While Aveco's software user clients are on Windows, Mac and Linux (all three in the same system), it's extremely important, especially in the peak demand of breaking news, that the core architecture remain safe. Aveco is the only production automation of the industry that runs on, so far, a perfectly safe core. By contrast, on Windows there are hundreds of millions of known viruses, and, every day, about one million new viruses and other malware released. Media companies, world-wide, are increasingly becoming top targets.
Unique integration with six different News Room Computer Systems. Aveco leads the industry in multiple NRCS integration.
Breaking news draws the highest ratings and Aveco's integration of production control and master control automation ensures there are never on-air compromises in presentation from up-cuts or blips of black that are an inevitable part of strictly manual hand-over from PCR to MCR and back. Aveco's the only company providing production automation and master control automation in the same system. This includes equipment pool sharing, "self-healing" of on-air resources, and, automated cue exchange ensuring frame-accurate transitions between production control and master control.
Aveco has by far the largest library of hardware and software interfaces of any automation provider. This brings unique flexibility to broadcasters wanting to use the best equipment for each part of broadcast operation – avoiding the deficient "bundles" of some companies. No manufacturer makes the best equipment or software for each area of broadcast operations. Aveco works closely with all broadcast industry manufacturers.
---
Aveco's the largest independent automation provider of the industry. The selection of a production automation system is a strategic long-term decision.All have witnessed once-strong news automation providers falling behind after being absorbed in larger "bundling" companies.
Aveco has a clear focus on automation, is managed by middle-aged founders with decades of involvement to come, has a track record of 25 years of strong financial success along with the industry's most consistent performance of constantly staying at the cutting edge of automation innovations.
News production automation needs to keep growing – and Aveco is fully dedicated to continually advancing the state-of-the-art in automation for decades to come.