Professional Services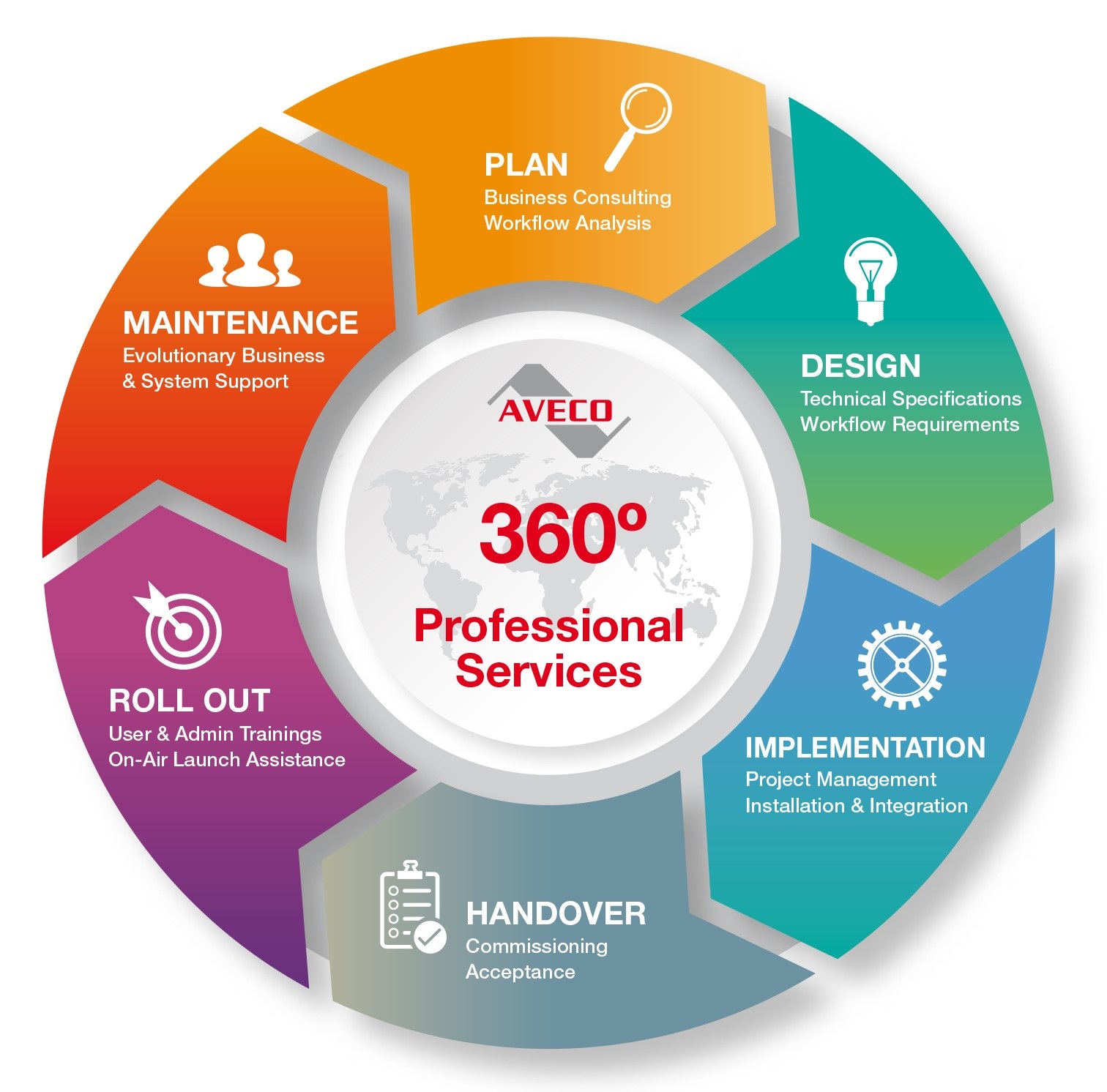 Whether your requirements are for a new facility or to upgrade and enhance an existing one, Aveco approaches all projects taking our customers through these simple steps:
PLAN - together, we work out what solution exactly you need.
DESIGN - we propose a required technical solution.
IMPLEMENTATION - that's where development, realisation and integration of the products happen.
HANDOVER - after testing the functionality by the customer, the project is handed over.
ROLL OUT - our experts train and assist the users before the first airing.
MAINTENANCE - as the technologies are evolving fast, we provide a system support to all our customers.