Aveco to Shows Off Automation & MAM at IBC 202
New Redwood WHITE Model 2023 video engine for playout delivers best price-performance ratio
Aveco, the largest independent provider of automation and MAM for media companies, showed next-generation automation and MAM solutions for use on-premises, in the cloud, and for hybrid operations at IBC 2023.
Highlighted was the new Redwood WHITE Model 20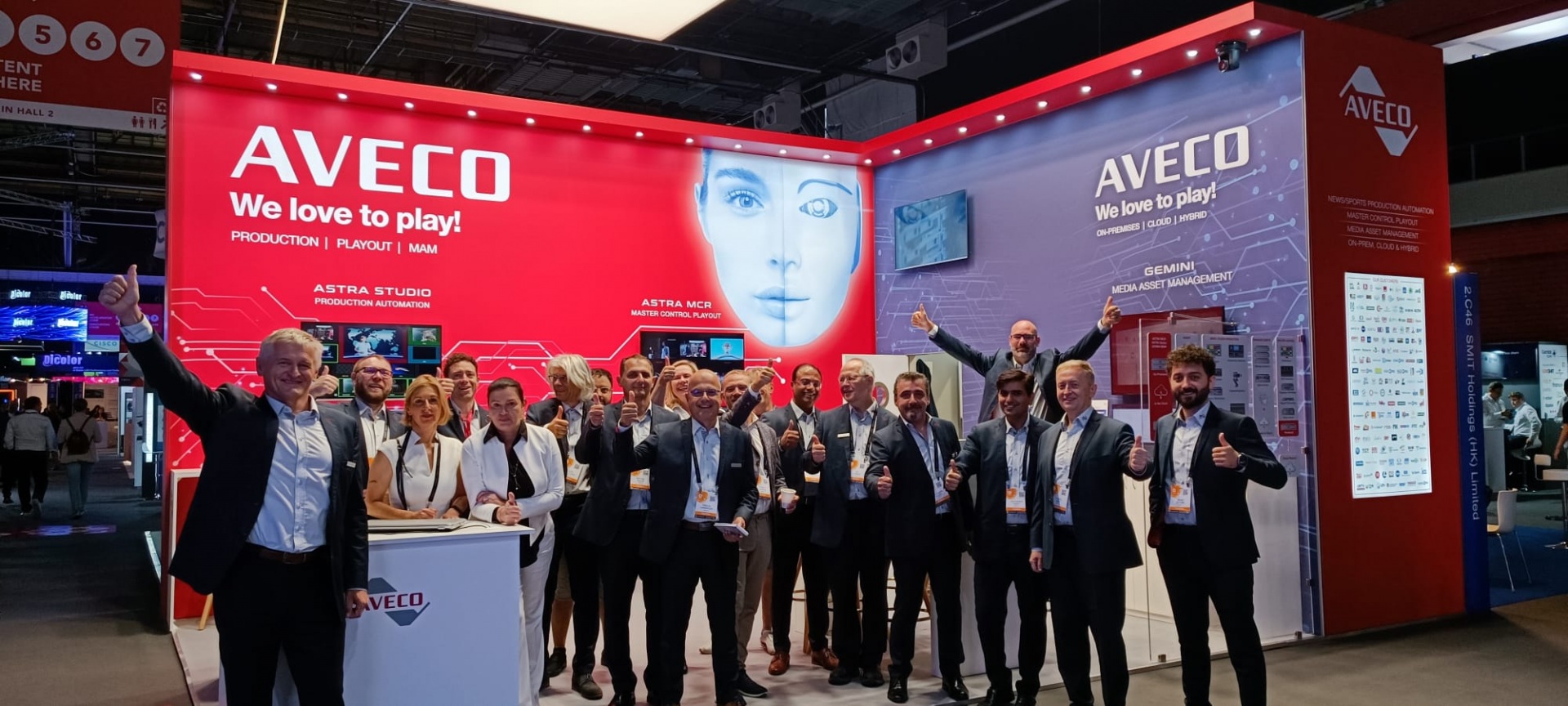 23, featuring the best price-performance ratio of any video playout engine on the market. Its range of advanced features, including fast cue times, graphical output, and NRCS plugin integration, make it the ideal choice for broadcasters looking to maximize efficiency and performance. By utilizing the Linux platform, Redwood WHITE Model 2023 provides a dependable solution ensuring uninterrupted and seamless playout of video content, graphics, and branding elements.
Providing a platform for clip playout, multi-layer graphics insertion including DVE, and many other broadcast tools, Redwood WHITE Model 2023 is the next-generation solution for cost-effective video and graphics playout, expertly designed for versatile applications in both integrated channel origination and studio production, as well as master control playout. Building upon the success of its predecessor, the new generation Redwood WHITE Model 2023 offers a range of enhanced features and expanded capabilities. Its fast cue times, graphical output, and NRCS plugin integration make it exceptionally suited for studio production. In addition, its integrated channel playout capability, live inputs, branding, DVE, closed captions, and ample storage capacity makes it ideal for master control playout as well.
Also on display was a host of Aveco's industry-leading automation solutions:
Aveco's ASTRA MCR – The industry's most advanced master control room automation system for playout on-premises, in the cloud, and in hybrid operations. ASTRA MCR playout automation has a 30+ year reputation for reliability,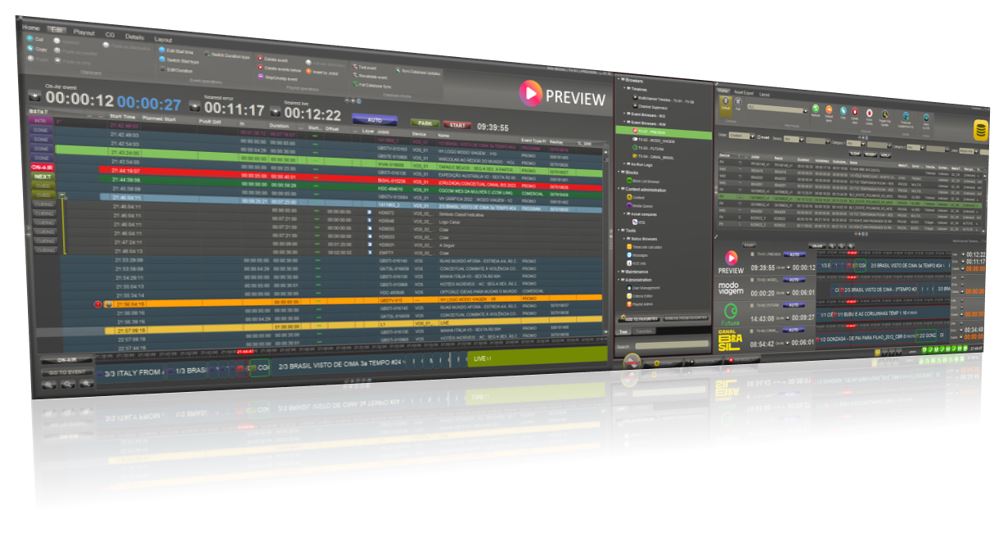 dependability, 24/7/365 operation and support. Systems scale up from a single channel on-prem to include large numbers of channels on Harmonic VOS360 and on-prem channels – all in the same unified Master Control Playout Automation user interface. Understanding that one model does not fit all users, ASTRA's flexible architecture offers a variety of designs with specialized tools for different types of channels, multiple-location operations, for handling country-by-country regulatory requirements and for different combinations of on-prem and Harmonic VOS360 cloud deployments. There are special automation tools for News channels, Sports channels, Music channels, Movie channels, Government/Legislative channels, pop-up channels. There are highly centralized multi-location MCRs using Aveco or Harmonic Integrated Ingest-and-Playout systems, and ones which fully integrate news production automation and master control playout in the same system.
ASTRA Studio – Aveco's award-winning news production automation system. It's a synthesis of years of on-air experience working with our users, listening to their needs today and their wants for tomorrow, studying the trends in the industry and understanding the economic demands facing our customers. ASTRA Studio offers a great deal of flexibility in producing and broadcasting live newscasts and programs. It does not restrict or dictate the workflow. Users can start with minimal features and grow into ASTRA Studio's full capabilities or jump right in and take full advantage to reduce costs and improve quality. The ability to work in existing infrastructures with existing equipment and applications makes for a lower initial investment than competing solutions. ASTRA Studio lets you decide your workflow and equipment as it can control all equipment in the production control room and studio, including graphics, camera robotics, video and audio mixer, video servers, lights, backdrop screens and more. It puts a show on-air with maximum impact and minimum staff.
ASTRA V – Aveco ASTRA automation is known as a reliable workflow orchestrator for broadcast and media organizations worldwide. ASTRA V is Aveco's latest core server platform release for production and master control automation. It offers new features, expanded capabilities, and an enhanced enterprise automation experience. It extends the already large set of existing real-time and timeline drivers to streamline master control and studio playout. When equipped with ASTRA MCR or ASTRA Studio, the ASTRA V server becomes the most powerful, reliable, and user-friendly broadcast automation system on the market. ASTRA V runs virtualized (as well as in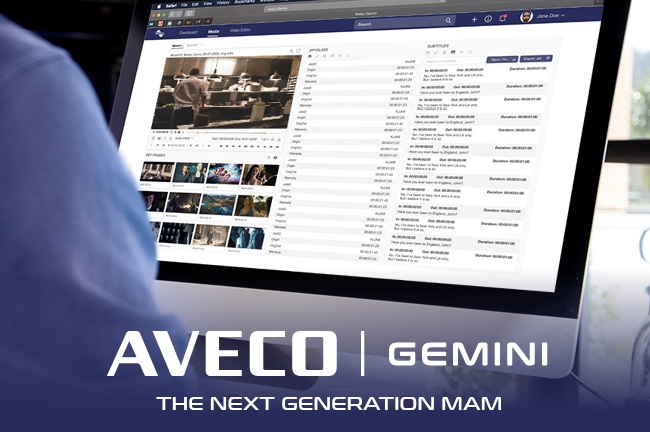 the cloud) and on COTS hardware. It allows scaling automation capacity and the ability to spin up new workflows on demand.
GEMINI MAM – This media asset management platform provides unified access for users whether it is running on-premises, in the cloud, or in a hybrid configuration. GEMINI brings together Aveco's deep knowledge of the media industry and the latest IT technologies. GEMINI fulfils a key part of Aveco's Create-Manage-Deliver paradigm, operating stand-alone or integrated with Aveco's Production Automation and Master Control Playout. The platform manages media-and-metadata, provides timeline annotations to describe segments, includes speech-to-text transcription, subtitling, markers (e.g., goals), features cloud-based editing and integrates with industry-leading editing platforms. Includes workflow automation. Assets are under control across all types of storage — in the cloud, NAS and SAN, video servers, as well as LTO and sleeper-disk archives.