Join Aveco and Aicox Soluciones at webinar
"Automation of Studios and Playout (Hybrid on premise & cloud)"
In Spanish language!
Wed Feb 24th 2021, 3:30 pm - 4:30 pm (Spanish - CET time)
Register here: https://form.jotform.com/AicoxSoluciones/Automatizacion-estudios-continuidad
Talk to Alejandro Paludi, Aveco's CSO, Jared Pieper, Aveco's VP Sales, Engineering & Support Americas, and Javier García, Aicox Soluciones' Director Broadcast & IT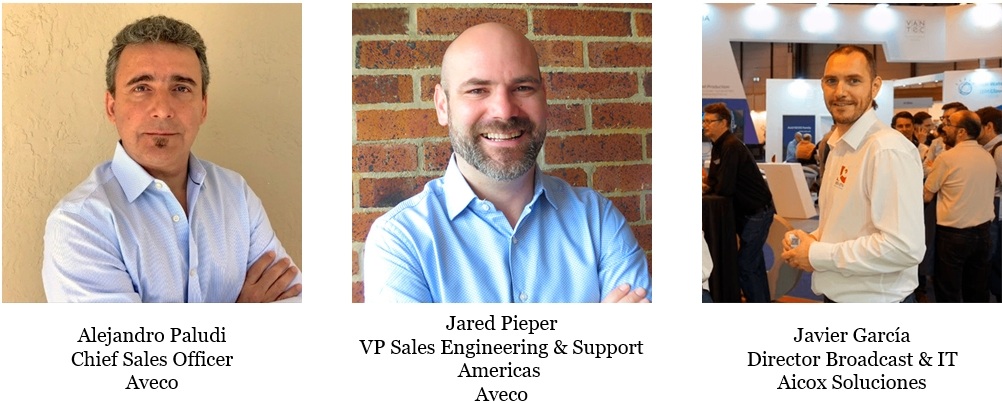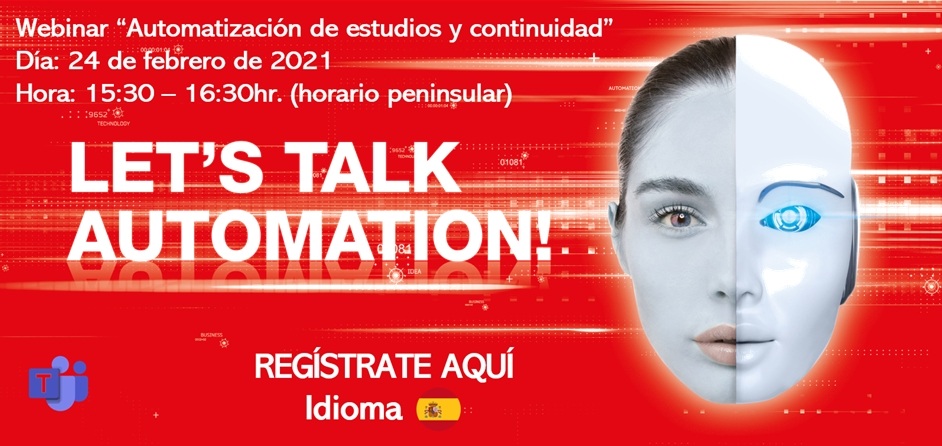 Aicox Soluciones y Aveco tienen el placer de invitarle a participar en el webinar
"Automatización de Estudios y Continuidad (Híbrido on premise & Cloud)" que se llevará a cabo el 24 de febrero de 2021.
Aveco es una empresa especializada en el diseño, distribución y soporte de automatización de la producción de estudios,
la automatización del control maestro y los sistemas de playout de canales integrados en todo el mundo.
Existen diversas arquitecturas, desde operaciones complejas multi-channel y multi-site hasta pequeños sistemas independientes,
y desde instalaciones completas de producción y playout end-to-end hasta productos individuales.

Hora: 15:30 - 16:30hr (horario peninsular)

Idioma: Español
Programa:
- Presentación Aveco.
- Portfolio de productos.
- La evolución de los sistemas de automatización: Híbridos on premise & Cloud.
- Demostración de Astra MCR.
- Preguntas.