Astra 4 NUE - New User Experience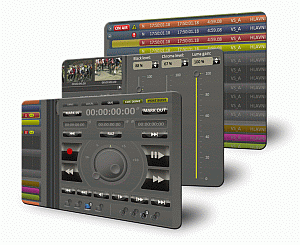 Astra 4 New User Experience is a new front end to the Astra Suite of Tools that will provide users with a quicker and simpler way to take advantage of all the power of Astra. "We started with a clean sheet of paper and are coming up with a new user interface that will take our customers into the 21st century. We kept what works well today and added many new features to make customers more productive" says Pavel Potuzak, CEO of Aveco.
Users will have more control and flexibility in managing their workflows. Astra 4 NUE was designed in consultation with customers to make Astra's interface even easier to use and quicker to learn. The biggest improvement however is providing operators with more control to directly customize their interface and automate complex tasks. The ability to automate tedious and repetitive tasks reduces the chance for errors and makes operators more productive.
Another feature that users requested was support for Apple, Linux and Windows systems for their user interface platform while keeping the QNX RTOS at the core running all the Astra tools and controlling all the broadcast devices.


Key Features
Virtual Control Desktops - Enables users to view and manage the masive amount of data required in today's multi-channel playout systems. Configure multiple screens to display all the information required to avoid mistakes or problems before they occur. Use multiple virtual desktops to do multiple jobs at the same time.
Personalized Interfaces - Configure user interfaces to your specific tasks and save them. Select from saved setups when you move from one job to another.
Multi-platform Operation - Astra 4 NUE will run on Apple, Linux and Windows based systems to easily integrate into your existing infrastructure.
Multimedia Enabled - Users can now display Keyframes for clips, listen to the audio and browse the video from within the Astra display screen.