TV8 Turkey Selects Aveco's ASTRA Suite of Tools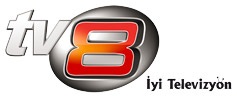 Aveco, the worldwide television facility automation specialists, has sold Turkey's TV8 a fully mirrored ASTRA Facility Management System including ASTRA MCR and ASTRA News. TV8, with system integrator Avkom, recently built a brand new facility which incorporates a totally file-based workflow.
"This is TV8's first experience with a file-based workflow and Aveco offered us a complete, fully functional mirrored master control and news system that was rock solid and had tight interfaces to all the other equipment partners on this project," said Abdullah Sen, Project Coordinator for Avkom. "It's the ASTRA Suite of Tools which brings the operation of TV8's file-based infrastructure together to get programs and news stories on the air in the most efficient way."
The combination of ASTRA MCR and ASTRA News running off a common content management system provides a seamless workflow between news stories and commercial spots.
"We were happy to work with Avkom and TV8 for our first system in Turkey," said Roger Crooks, VP Sales and Marketing at Aveco. "Our standard ASTRA MCR and ASTRA News products perfectly fit their needs and their budget."
Octopus was selected as the NRCS system which is tightly integrated with ASTRA News via MOS.