Sersat, Argentina Switches to Aveco's ASTRA MCR System for Playout and Uplink Services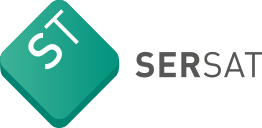 Aveco, the worldwide broadcast facility content management and automation solutions specialist, has installed a four channel ASTRA MCR automation and ASTRA CMS content management system at Sersat in Argentina. Sersat provides playout and satellite uplink services.
"We have over 15 years of experience with different automation systems and we were impressed with ASTRA's straight to the point GUI and easy operation. said Ing. Javier Bonini, Technology Manager at Sersat. "ASTRA's design around a real-time operating system and their reputation for reliability set them apart from other systems we looked at."
The Sersat ASTRA MCR system has four playlists with a custom traffic interface controlling mirrored playout from two Grass Valley K2 media servers. The ASTRA CMS content management system manages ingest from six VTRs to a third ingest K2 media server as well as the file transfers to both mirrored playout servers. It also manages the disk space of all three K2 media servers by purging old content based on Sersat's clip lifecycle policies.
"While Sersat was a standard project for us, we still tailored the system to their specific workflow needs with many features including a custom playlist import and as-run log export," said Roger Crooks, VP Sales and Marketing at Aveco. "This customized service is something we offer all customers, small or large."
"Aveco was able to easily adapt their system under a tight delivery schedule to help us meet the demanding expectations of a very experienced broadcaster," said Francisco De Marco, General Manager at FDM Broadcast, supplier and the turn-key system integrator for the project.
Aveco and FDM Broadcast worked together with Grass Valley and SAV to get the system successfully on-air.