Aveco controls 68 TV channels at Telefonica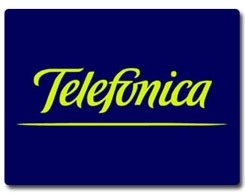 Aveco, the worldwide broadcast facility content management and automation solutions specialist, has expanded the ASTRA MCR automation and ASTRA CMS content management systems of Media Networks Latin America, a Telefonica company located in Peru.
The system was expanded from 32 channels to 68 channels and now incorporates a second location in Lima. Media Networks Latin America now has 32 channels in Lurin and an added 36 channels in Higuereta. The two locations are connected via a high-speed Internet connection which enables ASTRA CMS to manage content from both locations as a single, large system.
"We have been on-air with ASTRA in Lurin with 32 channels for a year", said Gianfranco Di Paolo, Manger of Project and Planning for Media Networks Latin America. "For Higuereta, ASTRA's remote site capability provided us with the best workflow solution to enable us to treat both sites as one large system. We can manage the content of both locations from either site."
The cities of Lurin and Higuereta in Peru are connected via a high-speed Internet connection where Higuereta does ingest for both locations. Clips are then automatically or manually transferred to Lurin. Lurin can also be used as a backup ingest location. The ASTRA CMS content management system contains information for both locations, which lets operators at either site search for content and to transfer clips between locations.
"This is a significant event for Aveco as Telefonica now becomes our largest ASTRA system for master control with a total of 68 on-air channels", said Roger Crooks, Vice President of Sales and Marketing for Aveco. "This proves that ASTRA's modular architecture can easily be expanded within a facility or by adding remote sites."
Telefonica uses this system for ad insertion on 68 channels by detecting cue tones (over Ethernet). ASTRA's unique feature, Ad Break Window, keeps old ads from being played. Each ad break has an assigned time window for validity - if the cue tone to play the ad arrives too late, the ad break is skipped. ASTRA also skips clips that are corrupt or missing, detects if the video server played the right clip, and checks if the router was switched to the proper input. To compliment this capability, Aveco added another unique feature to the as-run log which shows not only what played, but also shows what ads did not run and the reason why.
To protect their revenue, Telefonica picked the ASTRA SHS redundancy model. This powerful architecture enables any of each site's channels to be aired from any master control system at that site. It uses an N+1 redundancy model for playout control with a fully mirrored ASTRA BackOffice system for the content management system. The spare playout system can control up to eight channels.
Aveco worked closely with Grass Valley, the system integrator, who designed the system with Aveco's ASTRA controlling Grass Valley K2 servers and Grass Valley Encore routers. ASTRA also integrated Videoframe's Ethernet-based cue tone detector which eliminated the need for hundreds of GPI ports.
Aveco will be exhibiting at NAB 2011 in Las Vegas at booth N2138, showcasing Content Management and Automation Solutions for Broadcast Facilities. The company will also be holding a press conference on Monday, April 11, at 10:00 a.m. in room N242 (NAB Official News Briefing Room) of the Las Vegas Convention Center.