Aveco Introduces ASTRA STUDIO 2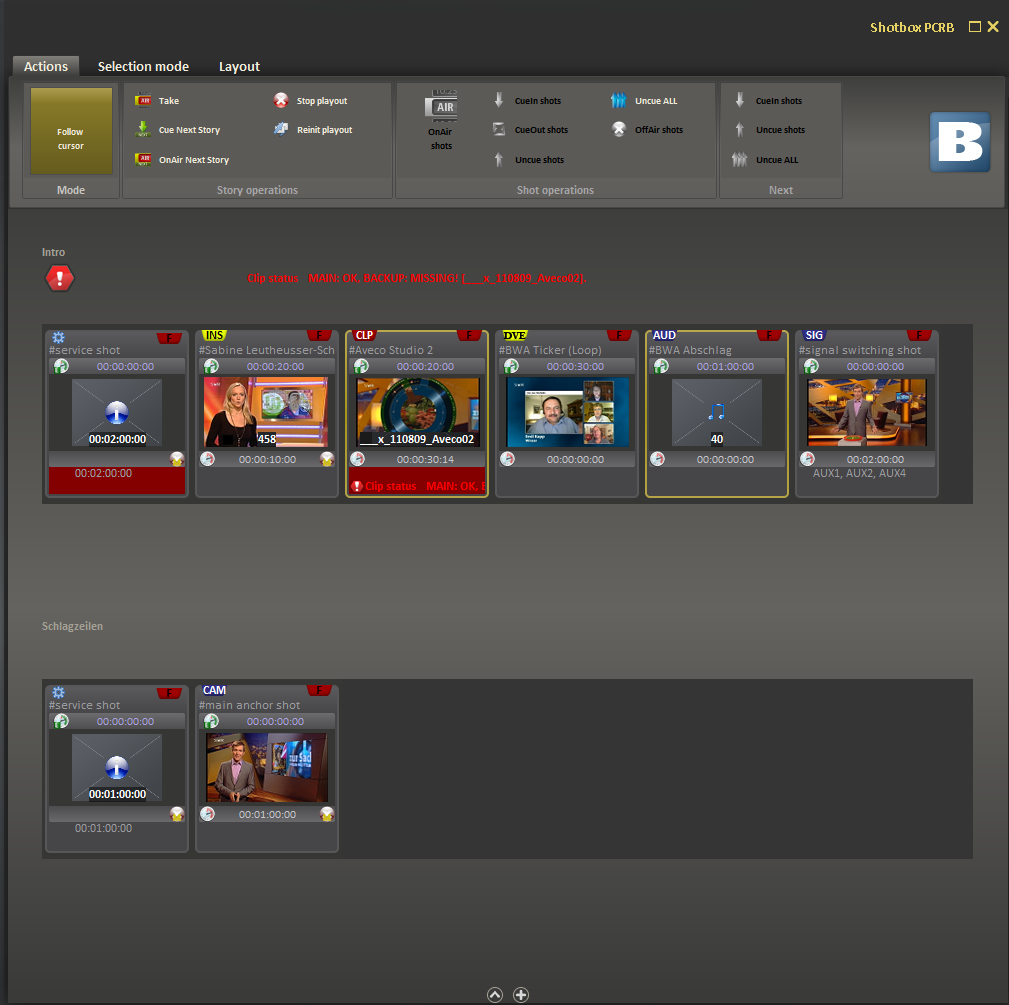 Aveco, the worldwide broadcast facility content management and automation solutions specialist, has introduced ASTRA STUDIO 2. ASTRA STUDIO 2 offers multiple levels of studio automation, from simple automation-assisted manual production to a single operator mode—where one person can control a live newscast or program. It includes new journalist tools that makes it easier to develop stories and provides journalists more control of how a story goes to air. A new Preproduction Mode for recording and editing a live show for later broadcast enables a quick and simple way to replace segments or correct simple errors.
ASTRA STUDIO 2 builds on the experience gained from the original ASTRA STUDIO. Germany's Hessischer Rundfunk (HR) has been a long time ASTRA STUDIO user.
"HR has been using ASTRA STUDIO for five years for our daily news programs," said Ralf Trieder, Project Leader of Studio K at Hessischer Rundfunk. " It has reduced our operating costs significantly by letting fewer operators direct the show and, at the same time, it improved our on-air look resulting in a very consistent looking show day after day. We are looking forward to new developments in ASTRA STUDIO."
Aveco is now in the process of installing ASTRA STUDIO 2 at a major broadcaster in Germany. ASTRA STUDIO 2 is a major redesign with a new, highly graphical, multi-platform, timeline-based user interface that increases the operator's efficiency.
A key advantage of ASTRA STUDIO 2 over competitive products is its lower initial investment. ASTRA STUDIO 2 works with existing infrastructures and broadcast equipment. Customers are not tied to a specific vendor's hardware or workflow. With ASTRA STUDIO 2, customers are free to pick the equipment best suited to their needs.
New journalist tools give journalists additional options. They can work exactly as they do today to develop a story and let the producer determines how it goes to air. Or with ASTRA STUDIO 2's new features, journalists themselves can direct how the story goes to air. This does not require any additional knowledge or work on the journalist's part—just a simple drag and drop of a pre-programmed template from ASTRA STUDIO 2's library. from that point on, everything is automated.
A new Preproduction Mode is used to record and edit a live show before being broadcast. A new feature, Intelligent Splicing, makes it easy to replace a section of the show at a point where it will look seamless—avoiding splicing during a transition or fade, inconsistent audio levels, or other points that would distract the viewer. The show is then automatically assembled and registered as being ready for broadcast.
"This new version of Studio goes a long way in reducing broadcasters costs while at the same time improving quality, giving journalist more control over their stories, and reducing the time to produce complex shows," said Roger Crooks, VP of Marketing and Sales for Aveco. "The studio automation market is relatively young and customers are still sorting out what is available and how to use these new tools. Studio 2 places Aveco in a prime position to lead in this market segment with a simple but powerful and affordable solution that works in existing environment."
ASTRA STUDIO 2 can be delivered as an integral part of the ASTRA Suite of Tools production chain, or as a stand-alone product, integrated into a customer's existing environment.