Colombia´s Canal Capital On-Air with Aveco´s ASTRA Suite of Tools for Playout and Media Asset Management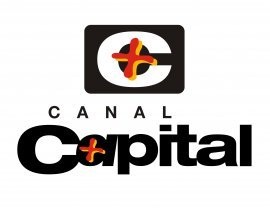 Aveco, the worldwide broadcast facility content management and automation solutions specialist, announces that Colombia's Canal Capital is on the air with Aveco's ASTRA Suite of Tools. Canal Capital's main channel—also known as Canal Capital—is using ASTRA Master Control Room (MCR) automation and ASTRA Content Management System (CMS) to provide a complete playout and content management system.
Canal Capital chose Aveco for the project based on Aveco's reputation for on-air reliability and its commitment to ongoing support and development of its ASTRA system.
"We know Aveco continues to invest in developing new products and new features for its existing products," said Wbeimar Torres Hurtado, Technical Area Coordinator of Canal Capital. "Aveco's 19 years in this market give us peace of mind that they will be around to support our installation and grow with us in the years to come. ASTRA's rock solid reliability and excellent support to keep us on-air was one of the key reasons for selecting Aveco."
Canal Capital's environment is typical of many stations who are moving to a tapeless environment as it includes both tape-based and file-based workflows.
ASTRA CMS provides a powerful and cost-effective media asset management system for all media management tasks at the facility. This includes both file and tape ingest, integrated with Final Cut Pro NLEs, file transfers, content purging, and metadata management for the full lifecycle of all their material. ASTRA CMS is designed to seamlessly integrate all workflows to facilitate a cost-effective transition to an eventual all tapeless operation.
The ASTRA MCR system controls all of Canal Capital's existing infrastructure including automated control of their Miranda switcher's built-in graphic capabilities for a pristine on-air look. ASTRA MRC also ensure on-air continuity by synchronizing content on mirrored Omneon servers and automatically switching to the mirrored source in case of a primary source failure.
NYL Electronica served as the turn-key systems integrator for the project. They designed and installed the ASTRA solution integrated with Omneon servers, Miranda switchers, and an Nvision router. "We have delivered several installations with Aveco and are always impressed with their level of professionalism and experience," said Roman Becerra, General Manager of NYL Electronica. "We feel confident that any project we do with Aveco will be delivered on-time and within budget."
Canal Capital is Aveco's third installation in Colombia which includes TeleCafe and RTVC.