Aveco Announces Support for Harmonic's Spectrum ChannelPort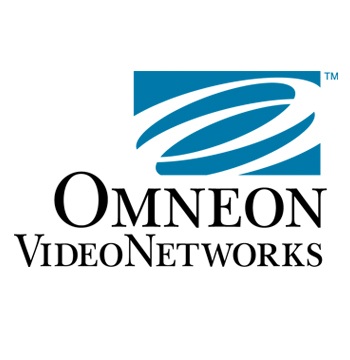 Aveco®, the worldwide broadcast facility content management and automation solutions specialist, today announced support for Harmonic Inc.'s new Spectrum ChannelPort™ platform as well as support of the MediaGrid™ active storage solution with Aveco's family of new media asset management (MAM) and archiving tools—SAS CMS and SAS Archive.
"We are very pleased with Aveco's quick support for this next-generation product," said Mark Cousins, senior product line manager for media servers at Harmonic. "They understand the importance of enabling broadcasters, content owners, and service providers to get a new channel on-air quickly and less expensively."
"The ability to combine branding and switching capability into a videoserver enables Aveco to offer much more cost effective playout solutions for master control and news automation without compromising quality and reliability," said Roger Crooks, VP Sales and Marketing for Aveco. "In addition, it is a perfect fit for our ASTRA automation products enabling us to simplify the user's workflow with one less device to worry about since Aveco manages the ChannelPort for playout and graphics control."
Harmonic's ChannelPort is a next-generation branded playout solution that combines clip playout functionality with critical channel-branding capabilities. Because ChannelPort modules fit seamlessly into existing Spectrum media server systems and can be added incrementally at a very competitive price, broadcasters can extend their channel lineups quickly and with confidence.
At NAB 2012, Aveco will introduce a new family of tools for media asset management and archiving called SAS CMS (Content Management System) and SAS Archive.
"These powerful tools have been unbundled from our automation tools to run as standalone systems [SAS]," said Crooks. "Now users can take advantage of our well established content management tools with other vendor's systems at a much lower cost than other MAM solutions on the market today."
Aveco's SAS will be shown for the first time, during NAB, managing content on Harmonic's MediaGrid high-performance storage platform.
These and other Aveco products will be shown in Aveco's booth at NAB 2012 in Las Vegas at booth N2138, showcasing media management and automation solutions for broadcast facilities. The company will also be holding a press conference on Monday, April 16, at 10:00 a.m. in room N242 (NAB Official News Briefing Room) of the Las Vegas Convention Center.