Two new integrated playout devices introduced by Aveco at IBC 2017
Aveco celebrated its 25th anniversary by introducing new integrated playout products and enhancing the studio automation and playout automation by new features.
Prague, Czech Republic, October 05, 2017 — Aveco celebrated its 25th Anniversary this year by introducing two new integrated playout devices. Also studio automation and playout automation is enhanced by many new features, allowing users to be both more creative and more efficient.
Redwood Blue is a professional multipurpose video engine powered by Harmonic Spectrum technology. It is designed for ingest, playout and integrated channel origination. Features include eight layers of graphics, DVEs, live signal switching, audio processing, up to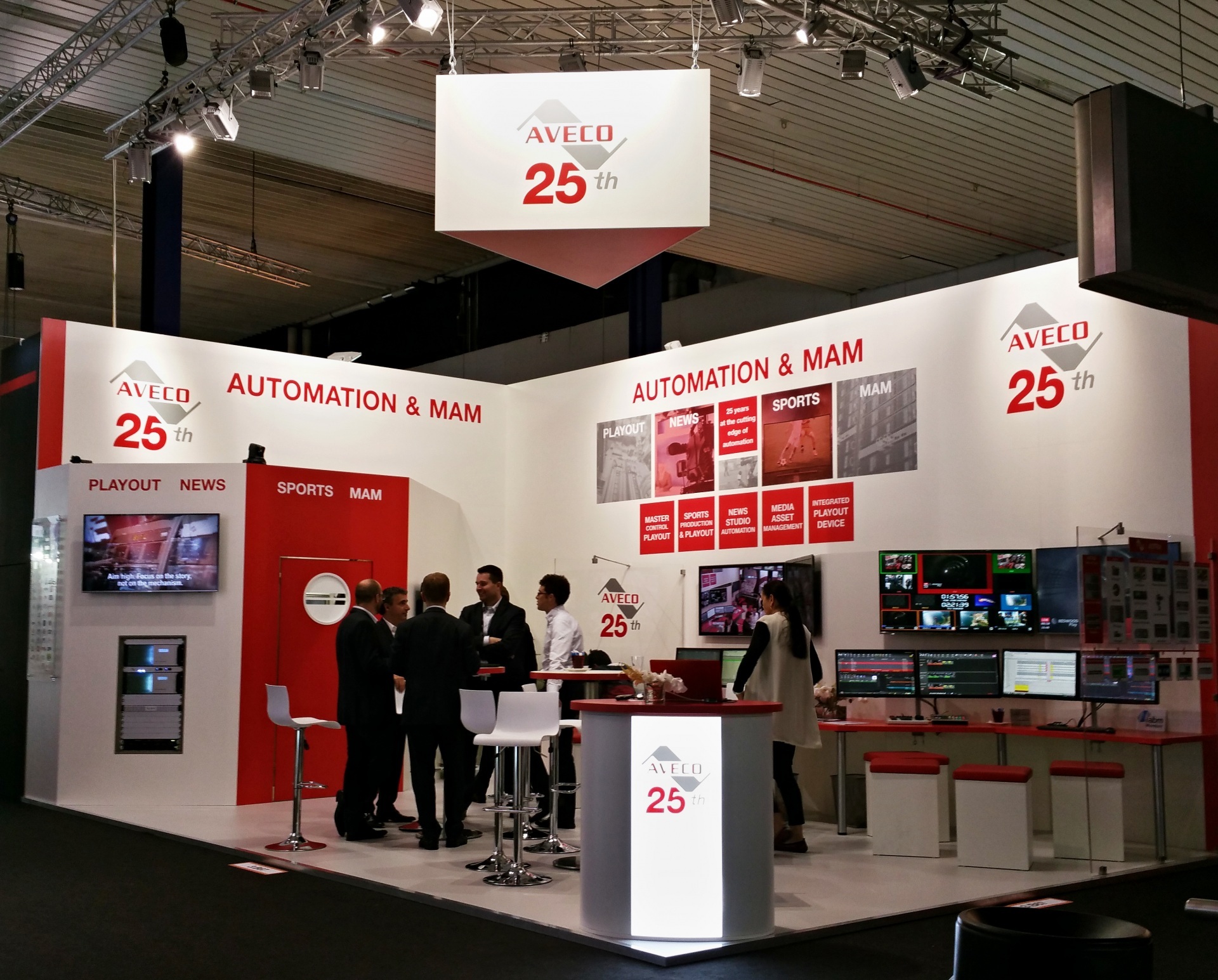 four video channels of ingest-and-or-playout per chassis supporting all major formats. It is fully integrated with all Aveco automation and MAM products.
Redwood White is a graphics and playout engine running on the off-the-shelf IT computers. Open source software packages as a core of this product make Redwood White ideal for projects with limited budgets yet requiring high quality.
Aveco automation is an open solution that controls any 3rd party device. The Redwoods complement this offering nicely. We are now able to provide complex systems where premium channels use the discreet devices, other main channels run on Redwood Blue, and the niche/internet/on-off channels use Redwood White. All of them covered by a single Aveco automation, unified GUI, unified workflows, unified training.
Aveco automation was presented at two partners' booths. Rohde & Schwarz demonstrated the Venice video servers under Aveco control. General Dynamics MediaWare exhibited their stream-splicing devices controlled by our automation.
Finally: Aveco is an active member of the MOS Group that received the Emmy Award. We feel proud to be part of the MOS team, we are proud of this success and - I tell you - to hold the award in hands is a great feeling.