Aveco Celebrates its 25th Anniversary with Style
Prague, Czech Republic, December 18, 2017 — On the occasion of 25 years of the company, Aveco organised a Dance Ball for its employees, customers and partners. It was held on one of the most prestigious addresses in the heart of Prague, in Hotel Ambassador Zlatá Husa on Wenceslaw Square.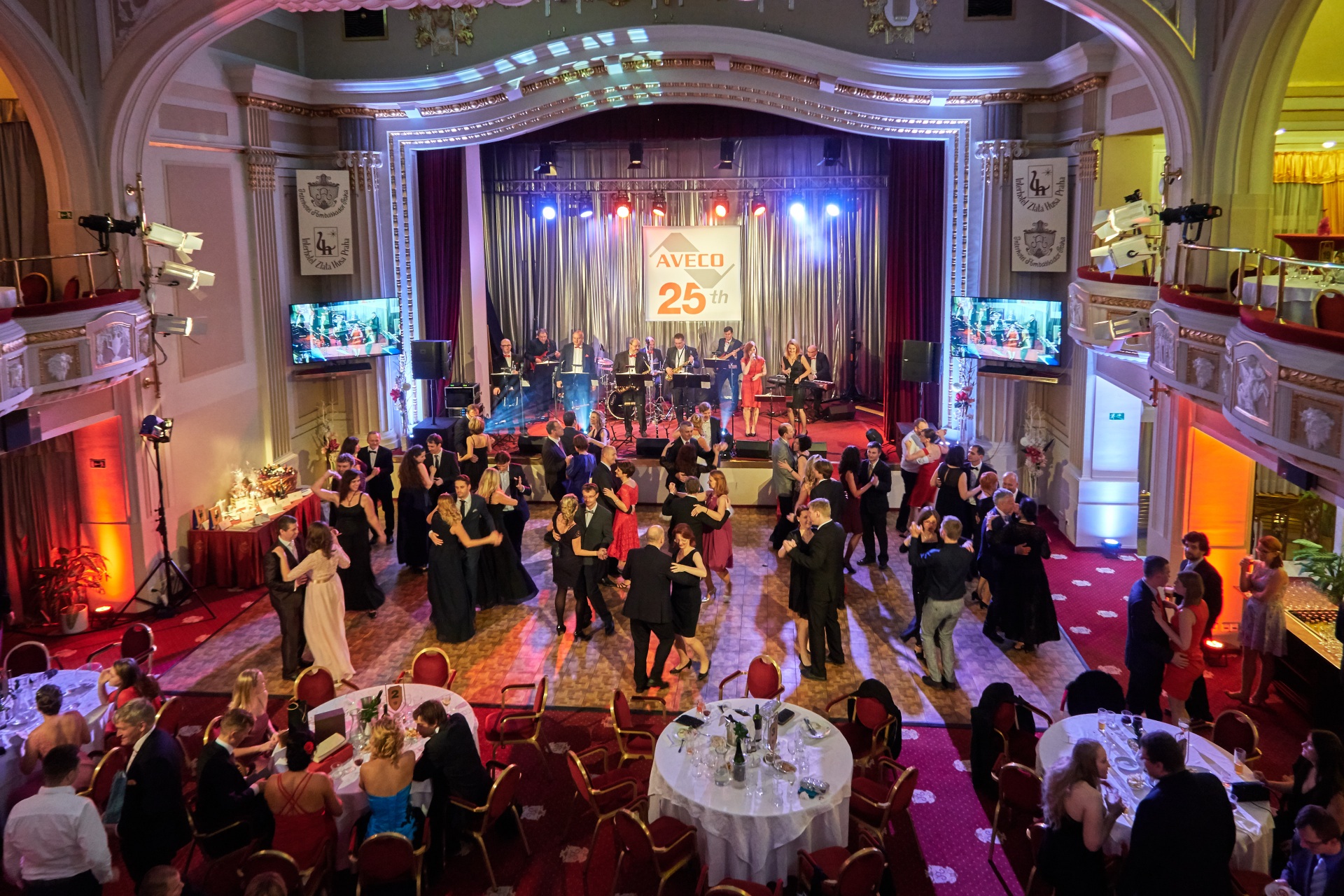 "We were thinking of how to elegantly celebrate the 25th anniversary of our company," explained Pavel Potužák, Aveco's CEO. "We'd already held a few special events for our customers during NAB and IBC, but then we came up with the idea of organising something really extraordinary - a Dance Ball in Prague Czech Republic, the headquarters of Aveco, at one of our country's historic landmarks."
It was quite a challenge to realize everything, but the effort paid off. "We could all meet up together - our business partners, clients and colleagues with their family members and partners. It was great to see and meet our customers during such an informal occasion. Guests from many parts of Europe attended, which we really appreciate." commented Josef Zadina, Aveco's Sales Director.
"I was amazed by the classic dance skills of all participants. We at Aveco are not only broadcast and IT experts, but certainly a team of people who know how to enjoy life. We look forward to Aveco's successful years to come, and we're starting to think of what we'll organise for our 30th anniversary already," adds Pavel Potužák.