Alejandro Paludi appointed Aveco's Chief Sales Officer
As of the beginning of this year, Alejandro Paludi has taken over the role of Chief Sales Officer for Aveco, with the goal of managing and expanding global sales.
With over 30 years of broadcast industry experience, Alejandro is uniquely qualified for this role, having always worked at various sales positions. He founded his own dealer and systems integrator company in Argentina in 1987, then later based in Miami.
In 2007, Alejandro began his adv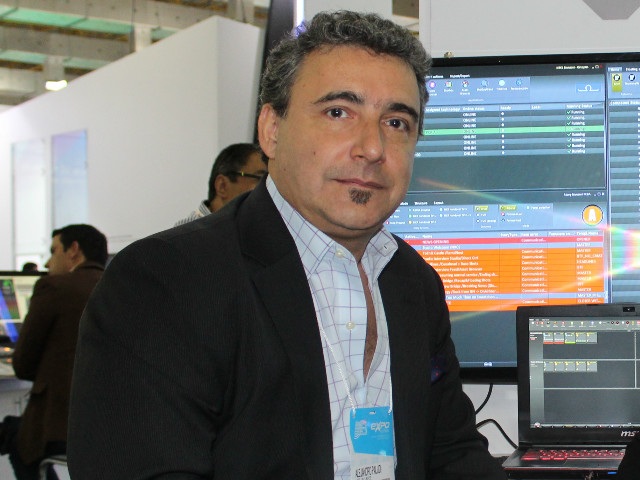 entures in "corporate life," first at Ericsson Television, then Harmonic and PrimeStream. He joined Aveco towards the end of 2014 in the role of Executive VP for LATAM.
"Aveco is the only company providing both PCR and MCR automation in multiple locations, operating as one integrated system," said Alejandro. "With more than 300 customers worldwide, including many networks in the US and LATAM, signals we control reach over 2 billion people. It's my challenge to add more customers and people to those numbers."
"Alejandro has made LATAM the most successful region in Aveco's portfolio," said Pavel Potuzak, CEO of Aveco, "He is one of the best business managers ever, and with his experience and sales insights, we all expect to continue our global expansion, especially with the great sales team that now reports to him, and the great Aveco product portfolio."
Alejandro will be based in Miami, where his fluency of English, Spanish and skilled communications in Portuguese will be of high value. He enjoys spending time with his wife and kids, and riding his motorcycle.
Meet Alejandro at NAB 2019, at the South Lower Hall, SL#2808!
Soluciones Aveco de MAM y automatización para noticias y playout
SET Expo: Aveco estrena Redwood BLUE para emisoras premium
#LETSTALKAUTOMATION