2022: The Year We Get To Finally Look Forward

Will we look back at how we've created and managed content,
or will we look ahead to recent advances and adopt the workflows and solutions that we used to survive during the last year?
Pavel Potuzak, CEO, Aveco

As a world, we've had a lot of "false starts" to the end of the Covid-19 pandemic. There was the delta variant as well as other setback. But 2022 looks as though the world – and the media industry – will return to some sense of normalcy. But what exactly is normal?
The industry changed significantly in 2021, as it was forced into remote working environments. That forced manufactures, including Aveco, to look at potential solutions that would otherwise not have been considered as quickly. Three workflow terms defined 2021: Remote, Cloud and Hybrid.
The question is: Will those advances that were required to keep an entire industry producing content and remain on-air become the norm, or will we revert back to the pre-pandemic workflows and solutions of the past, because they already exist and we're comfortable with them?
For Aveco, which has been providing remote workflow solutions for years, we took a hard look at one of the most important tools for any media company – the MAM – how it operated in the 2010s, 2020 and 2021 – how it should operate as we progress through the 2020s. Simply, if you don't know where your media assets are, can't easily access them or even what each assets is, your media assets are basically worthless – and those assets came with a cost.
That's why we took our vast knowledge and redesigned the concept for the MAM with our new GEMINI MAM (gemini.aveco.com) – to maximize the value of media assets, to increase monetization of assets and to minimize the cost of ownership. GEMINI takes the responsibility of media and metadata flow, letting users focus on content and their creative tasks wherever they are – in the facility, at a home office or in the field across the world. Any desktop and any tablet with a web browser and internet connectivity is all that's needed to unleash the power of GEMINI.
At CABSAT, the first major face-to-face tradeshow of 2021 (finally), we shared a stand with our strategic partner Harmonic and presented a hybrid solution for playout on-premises and in the cloud. While this is a very important competitive advantage for Aveco, it shows that manufacturers are looking at the recent changes to workflows brought about by the pandemic as being permanent. The reasons are simple: They work better and they cost less to operate.
That's why we think that 2022 will see further adoption of the cloud into daily production, master control and asset management workflows. But it will not happen overnight. There will be hybrid solutions that include on-premises, remote and the cloud. But those solutions will see great uptick in 2022.
Plus, 2022 will be the year of a milestone for Aveco as we celebrate our 30th anniversary. Since its formation in 1992, Aveco has remained a stable, privately-owned company with a long-term commitment to steady growth and timely support. We're independent, which means that we can work with other manufacturers without any bias or hesitation, bringing the expertise and the modular technology needed to serve every broadcast and media organization.
Finally, we hope that you'll be able to come and help us celebrate in person at NAB 2022 in April. 2022 promises to be a fresh new year – and that's something we can all look forward to.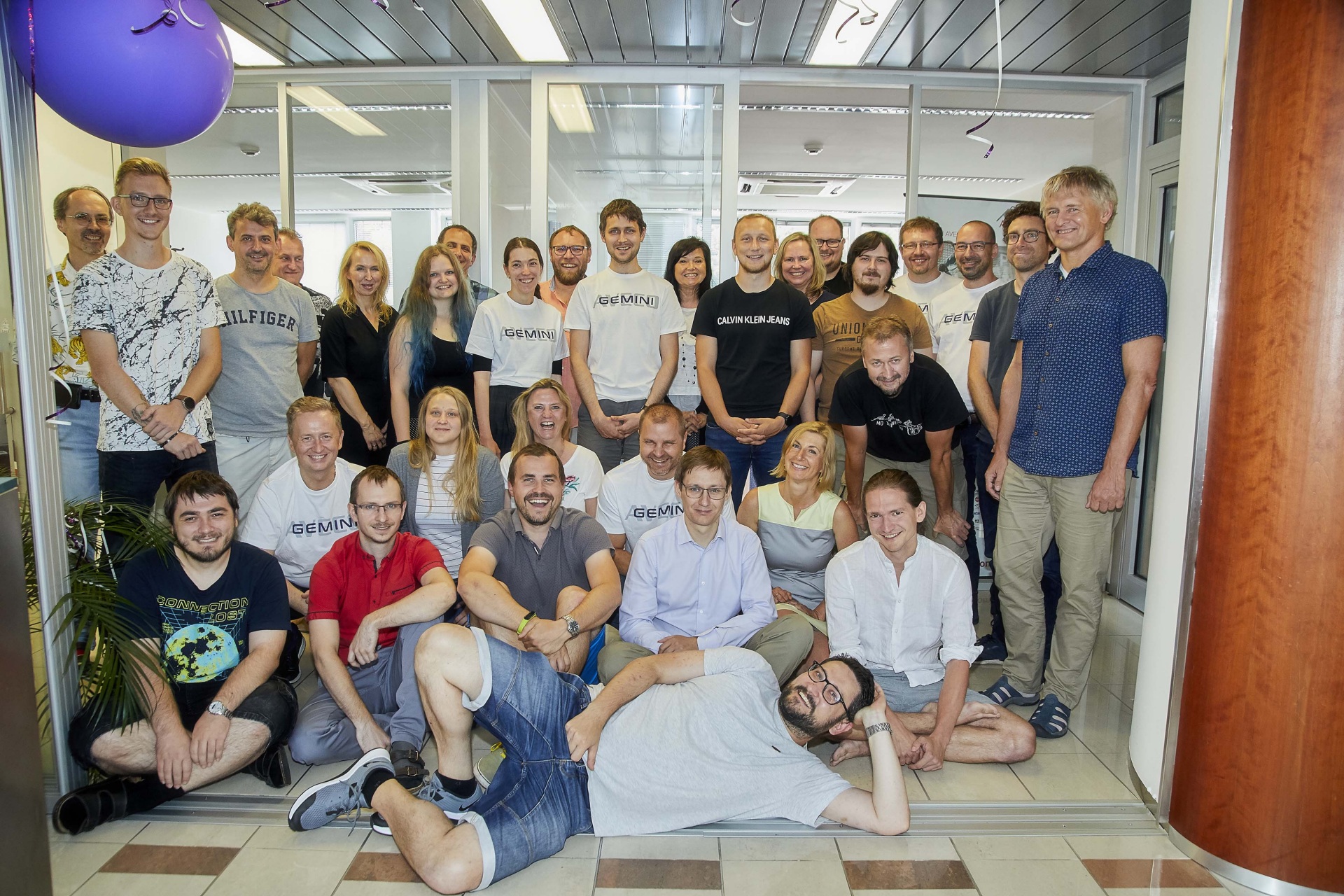 TKT Magazine: Cодержание номера ТКТ № 11 (739) 2021, pages 33-36