It's Been Three Years, Do You Remember How To "Do" NAB?

Whether You're Attending or Not

Remember NAB? April 2019, that was three years ago and the last time we had NAB in Las Vegas. Since then, the industry has made some incredible technological advances.
But NAB is different this year, starting on Sunday and ending on Wednesday. Remember the South Hall? You can forget about it this year. While we'll still take over the Central and North Halls (by the way, Aveco is at N1421), there's the brand new West Hall.
But there's one thing that hasn't changed: The majority of people working in broadcast and media do not attend NAB. They rely on magazines like this one, newsletters, emails from manufacturers, and online groups to find out what they missed by not going. But even those that do attend NAB can't see everything in a meaningful way.
The modern media industry has been built on four fundamentals: Create, Manage, Deliver (CMD) and Monetize. We as technologists provide products for the first three of them, and integrate with those who do a better job in the fourth one.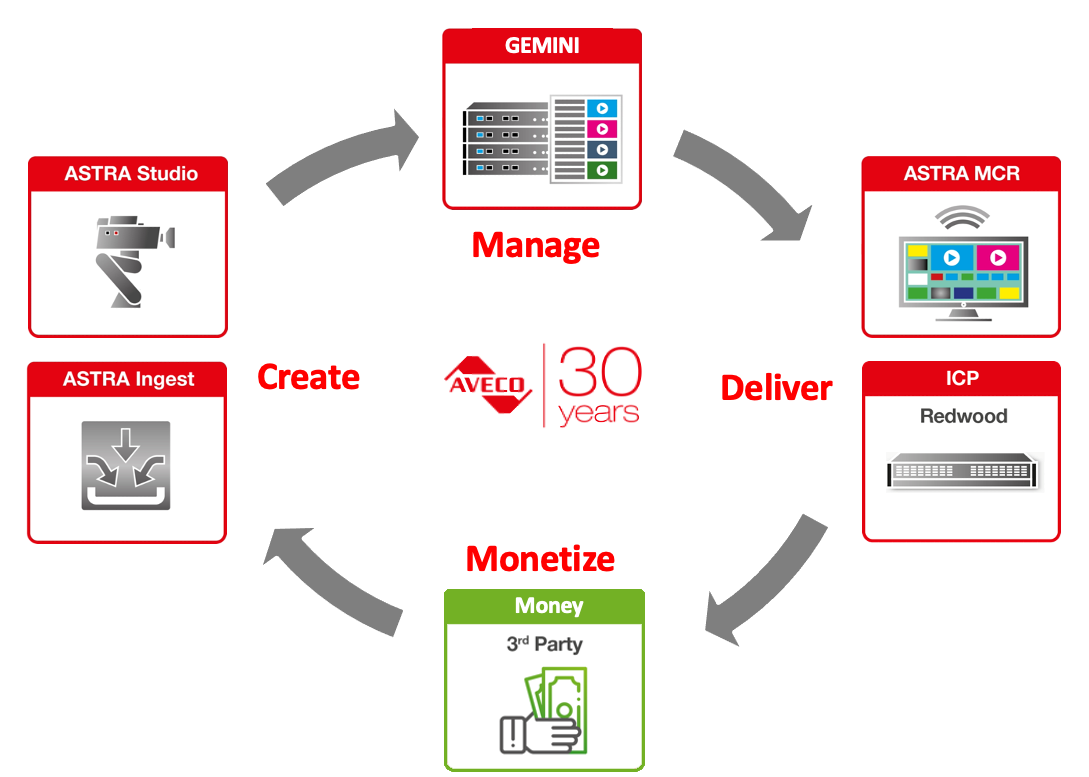 In the Create domain, Aveco provides both news production automation and studio automation with ASTRA Studio, the only production automation designed for multiple studios. ASTRA Studio includes dozens of exclusive features that make news production easy and responsive to fast-moving changes. Integrated MAM, interfaces will all production equipment including six NRCS platforms. Scalable from small studios to the world's most complex multi-studio facilities. Plus, it includes built-in automated ingest of the produced programs and stories.
To facilitate incoming and on-prem media ingest, there's ASTRA Ingest with its variety of tools for automating the first stage of a file-based workflow. This includes traditional analog content or digital content, which may need additional processing or transcoding. Content can come from satellite feeds, videotape (yes, people still use videotape), analog or digital cameras, as digital files from networked distribution systems or from previously encoded content on video servers.
For the Manage category, we re-engineered what a MAM is capable of doing with GEMINI. It's a new generation MAM for on-premises, in the cloud, and hybrid operations that can be used anywhere, at anytime, by anyone with a computer, browser, and internet connectivity.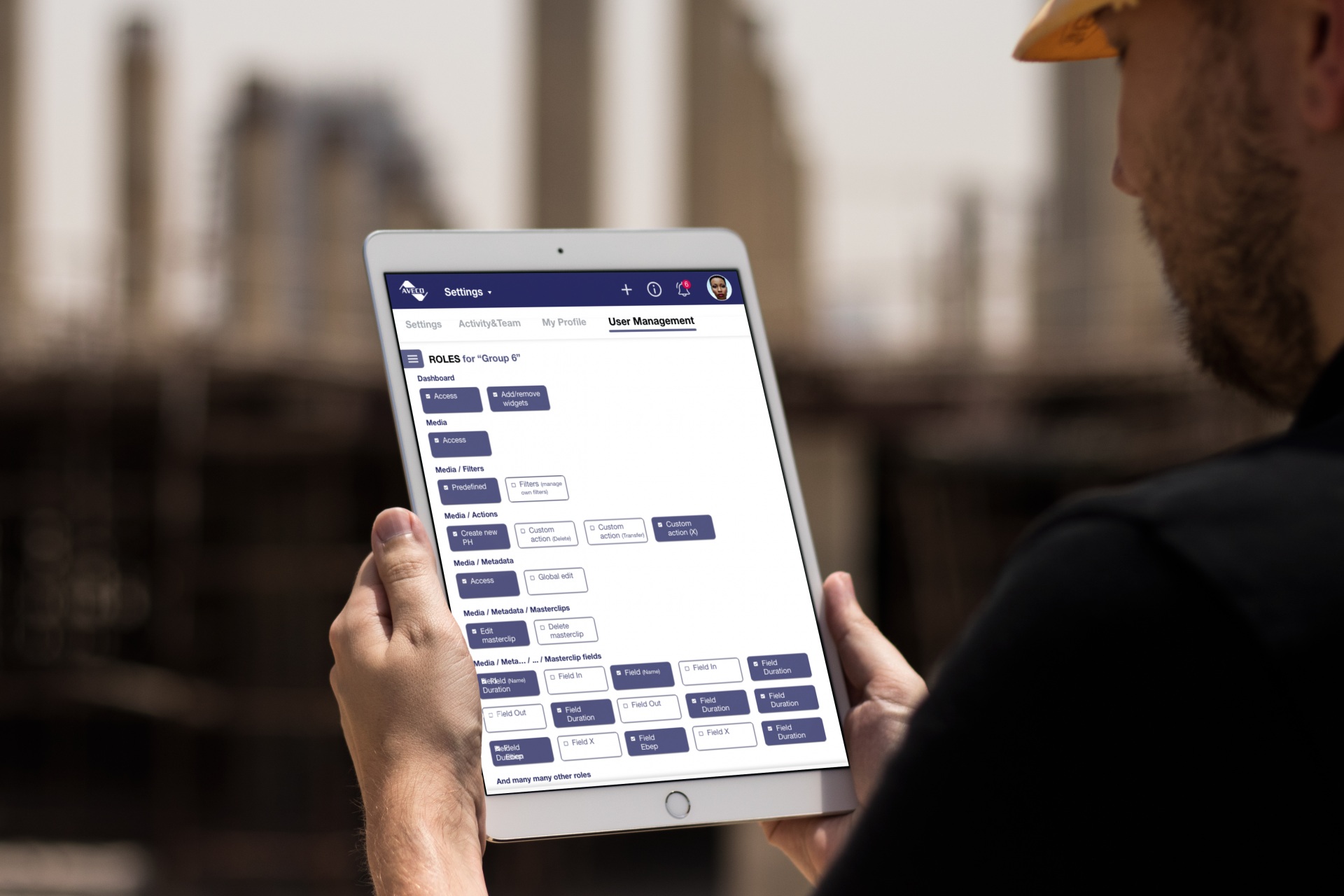 Deliver includes many ways to provide assets to viewers, including a long range of Aveco playout solutions based on ASTRA MCR for on premises, regional, and in the cloud, as well as publishing on social media. Plus, disaster recovery systems of all sizes and abilities.
The biggest advantage of Aveco's CMD approach is integration – we're the only supplier that does both news production automation and master control automation. It's not three islands cooperating together. It is one united end-to-end flow of media and metadata from the initial bits and pieces to final products presented to consumers.
Stop by N1421 if you'll be at NAB, if not, visit www.aveco.com to find out more.