Automation to Improve Broadcast Ratings and Profitability
Monday, September 4, 2017 - written for the Annual Edition of Broadcast & CableSat India.
In every type of TV network, on-going improvement is needed to make channels look better, to attract and keep viewers, and to elevate the value of media companies competing with an ever-growing number of other ways to view media. In each area of TV operations, automation can make a tremendous difference.
Let's start with News & Sports production.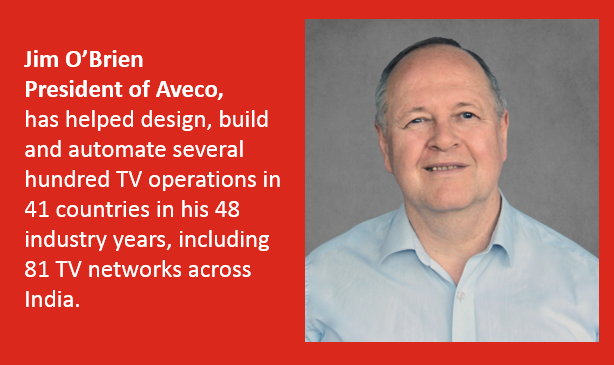 It's where automation is used the least in India but where enormous improvements can be accomplished easily and inexpensively.
News judgement and sports feature production are exceptional skills but production-to-air is an industrial process. Well-designed automation can profoundly improve the on-air look by executing control commands far better than long, complex verbal directives to operators to accomplish sophisticated presentations.
Consider a story that'd look best if its presentation included live graphics, video roll-ins, an on-set video wall or virtual set, multiple-DVEs of participants discussing a story, camera moves, audio branding and mix adjustments of multiple individuals on set. It's incredibly easy to have these elements handled as a story type and executed under automation control, typically by a tiny number of staff. However, if a director has to call everything manually, there's going to be occasional errors of timing. Cueing communication becomes too complex. The number of staff involved skyrockets.
If news and sports go to air under manual director calls, the production style is going to be simplistic. Even when high quality equipment is provisioned. Production automation can profoundly help, operation is extremely easy and inexpensive.
Differentiating production automation is difficult – but one key factor is how well systems handle breaking news – top goals of Aveco's design team. A white paper is recommended.
Integrating Production Automation and Master Control
It's critical for a quality on-air look for the days of occasional up-cuts and blips-of-black on air to finally end. It's easily achieved when production automation and master control are in the same system. Aveco's led this important innovation, providing automated cue exchange that's easy to use and which guarantees the last frame of video from a PCR is always followed by the next frame of video from the MCR, and vice-versa.
There are vast differences in the capabilities of different master control automation systems – an Aveco white paper is recommended to help illuminate the issues.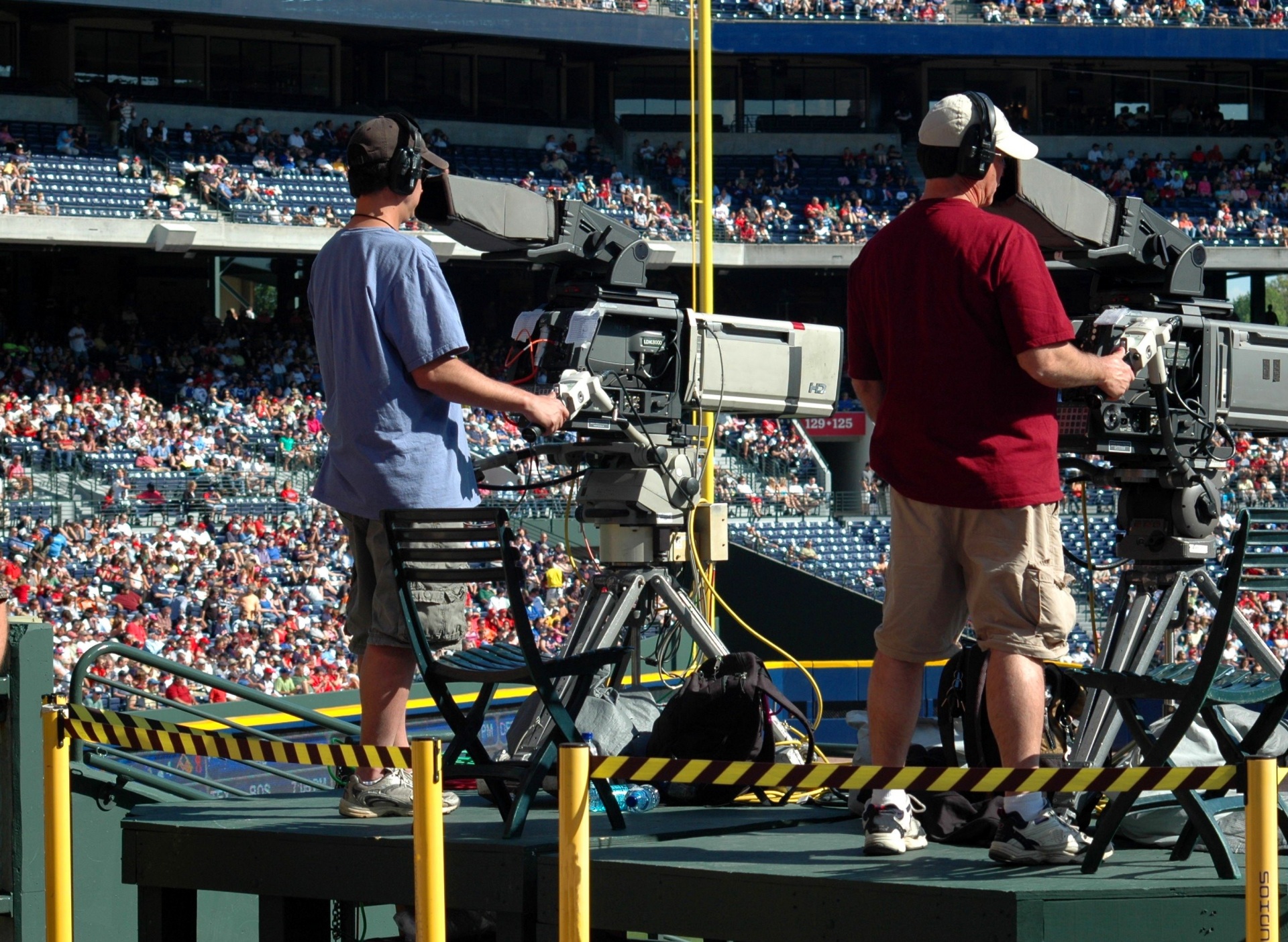 Multiple MAM integration in workflow automation
Many key sub-systems in broadcast have their own Production Asset Management or Media Asset Management. This will continue to expand as each manufacturer brings more and more capabilities to their respective platforms. Great automation companies fully integrate multiple MAMs and PAMs in a facility into one easy-to-use design. In considering automation systems, make certain to ask about the quality and extent of any candidate vendor's experience in integrating multiple PAMs and MAMs in a broadcast enterprise. There are major differences.
For media companies managing multiple locations, workflow automation that manages the delivery and reception of files from multiple sub-systems and multiple locations makes for great multi-location MAM design.
On-Air/Online/On Mobile – in one system
The broadcast content production factory has multiple outputs. Automating the workflow is critical to making multiple versions and handling automated posting with a minimum of additional staff and with the maximum of integration of online/on-mobile into broadcast workflow. For example, consider Aveco's Social Media Gateway that works in both MCR and PCR operations. Enhance ratings by social media postings – for example 30 seconds before a show airs, routinely have Aveco's MCR automation tweet a promotional message to all followers. It's been shown to elevate ratings.
The Cloud
Aveco achieved one of the first on-air cloud projects – before the term "cloud" became common in broadcast. With a history of pioneering, Aveco's experts can help optimize local-and-remote cloud designs.
Vast differences in "Automation"
Industry-leading automation offers the next wave of cost-efficient on-air/online/mobile distribution improvements. There are vast differences in what companies call "automation." Aveco has a great track record of helping transform many of India's leading broadcasters and is honored to discuss and help educate on the current state-of-the-art in automation.
Jim O'Brien, President of Aveco